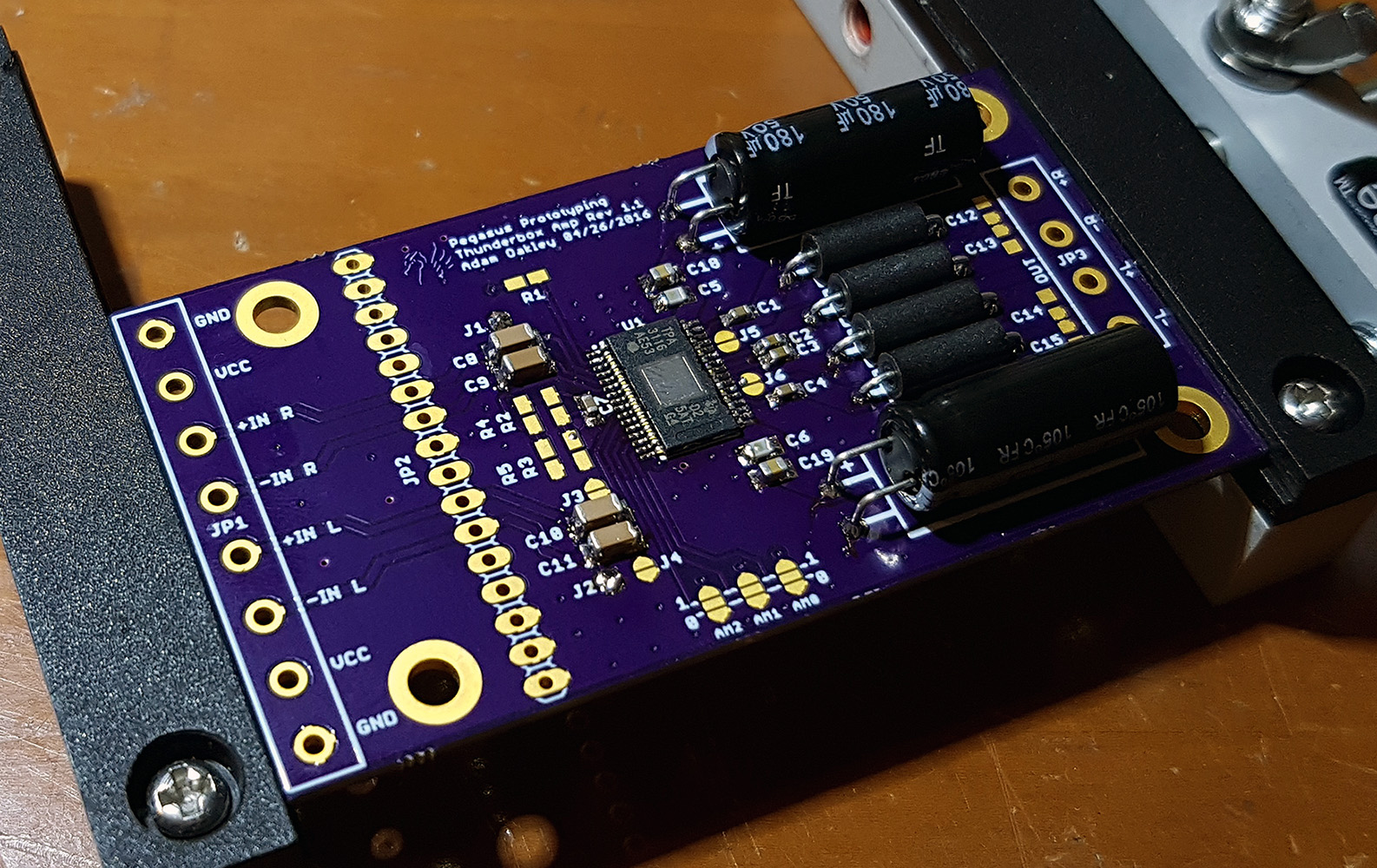 ThunderAmp Project
The ThunderAmp is a modular audio amplifier for DIY enthusiasts. Each module drives 1-2 speakers in mono or stereo mode. The modules are designed to stack with pin headers, so multiple modules can be combined for multi-speaker or surround-sound setups.
Specs
2x 50W or 1x 100W maximum power output
5-26V power supply voltage range
High efficiency Class-D amplifier topology
Development
The ThunderAmp has been through multiple PCB revisions and the iterations of the design have been in use since 2016. The goal of this project has always been to create a powerful, high-quality audio amplifier without breaking the bank.


At the moment, a new revision is in development. Features are being added and usability is being improved. The design is being optimized for a wider audience. Check back here for updates!
Documentation
Documentation including configuration examples will be available here once it is complete.